Blog
From news you need to know each month, to behind-the-scenes access, Hubbard Street's blog offers both our monthly newsletters as well as original content giving exciting insight into all aspects of Chicago's international destination for dance!
September 13, 2019
It's a brand new year of dance classes in Hubbard Street's Youth Dance Program and we are taking some time to get to know that renowned faculty! Meet Julie Chapnick, who teaches many of our Intermediate and Advanced youth dance classes. Get to know Julie's background, and what classes you can find her teaching this fall.

September 4, 2019
We couldn't be more excited for our very own company dancer Rena Butler for her most recent achievement as a 2019 Princess Grace Award Winner for Choreography. Rena shared with us what it means to her to win the award and how she's grown as a dancer and a person over the past few years.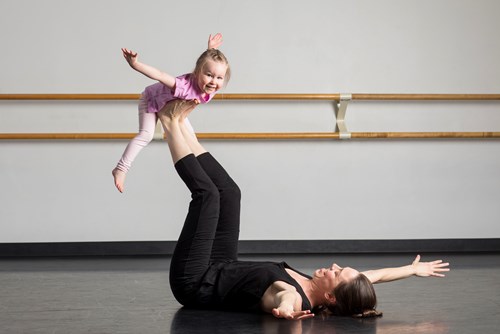 August 26, 2019
Having a new baby in the house can be quite the challenge, but Hubbard Street is here to help make the first 12 months a fun and exciting time for bonding! Our new Baby and Me classes will offer a variety of benefits for both kids and adults! We caught up with instructor and mom herself Anne Kasdorf to find out more about these exciting new classes.