Blog
From news you need to know each month, to behind-the-scenes access, Hubbard Street's blog offers both our monthly newsletters as well as original content giving exciting insight into all aspects of Chicago's international destination for dance!
October 18, 2019
As the days get shorter and colder and the worn-out sniffles slowly arrive, taking care of physical and mental health is crucial. In such a physically demanding artform, dancers at all levels need to take care of their bodies in order to be at their best in and out of the studio. Hubbard Street dancers, Adrienne Lipson and Alysia Johnson, share some of their insights into how they stay healthy and happy as the seasons change. 

October 14, 2019
The wait is finally over, we are bringing you Part Two of our exclusive interview with Princess Grace Award Winner and company member Rena Butler. This time, we are focused on her new work: This, That, and the Third.  The new work will premiere at Forge Forward, November 7, 9 + 10 at the Harris Theater for Music and Dance.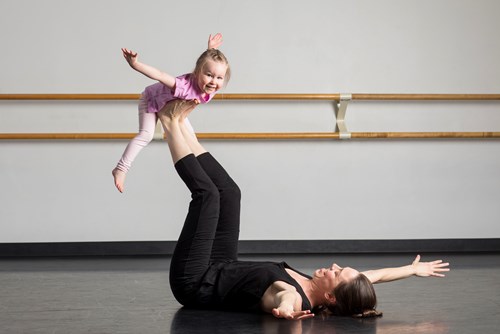 August 26, 2019
Having a new baby in the house can be quite the challenge, but Hubbard Street is here to help make the first 12 months a fun and exciting time for bonding! Our new Baby and Me classes will offer a variety of benefits for both kids and adults! We caught up with instructor and mom herself Anne Kasdorf to find out more about these exciting new classes.