Blog
From news you need to know each month, to behind-the-scenes access, Hubbard Street's blog offers both our monthly newsletters as well as original content giving exciting insight into all aspects of Chicago's international destination for dance!
May13, 2019
Time for another interview series! We caught up with dancers Jacqueline Burnett and Elliot Hammans as they prepare for their performance of Crystal Pite's A Picture of You Falling during the Summer Series June 6, 8 + 9 at the Harris Theater.


May 1, 2019
The Summer Series is quickly approaching and we sat down with dancers Andrew Murdock and Michael Gross to take a deep dive into Crystal Pite's The Other You, part of the Summer Series program at the Harris Theater for Music and Dance June 6, 8 + 9.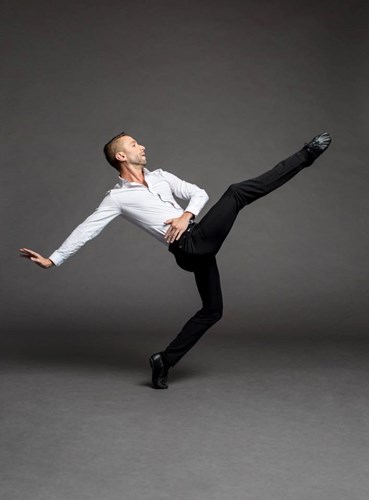 April 10, 2019
We are shining a teacher spotlight on Ethan Kirschbaum, Lou Conte Dance Studio faculty member. Ethan teaches modern and contemporary classes, and is a mentor for the LCDS Scholarship program. We asked Ethan more about his career, what to expect from his classes, and his responsibility as a Scholarship mentor.