Always Energetic: Getting to Know Our Youth & Education Intern
July 18, 2019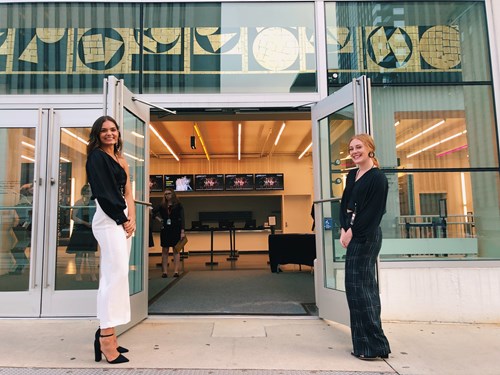 Youth & Education Intern Sydney Hamm (right) with Marketing Intern Reagan Morey at the Harris Theater for Hubbard Street's Spotlight Ball.
Get to know one of our Youth & Education Interns, Sydney Hamm! Sydney is from Fishers, Indiana and is a rising senior at The University of Alabama studying Dance and Entrepreneurship. This summer, she is working under Youth Dance Program Manager, Jennifer Gunter. Take a look at what her days consist of at Hubbard Street Dance Chicago.
How did you find this internship and what made you choose Hubbard Street?
I would love to work in dance and education post-graduation and knew I wanted to be in a city. Hubbard Street came to mind because I am in awe of their company and am fond of non-profits so I applied online. One of the main reasons I chose Hubbard Street is because they have their own separate youth program, and had a plethora of information online about it. Chicago isn't too far away from my hometown either, so when I was offered the Youth & Education internship position, I thought it was the perfect opportunity.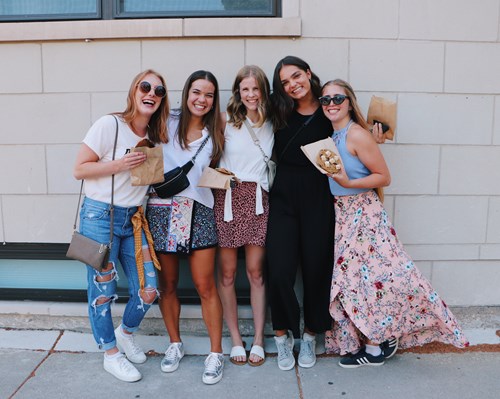 What days do you work and how do you commute to Hubbard Street?
I work Monday through Friday from 8:30 AM - 12:30 PM. I take the Blue Line Train from Montrose, where I live for the summer with my friend from school who is the Marketing and Communications intern (Reagan Morey).
How does a typical day at work go for a Youth & Education Intern?
I show up around 8:15 and check to see if we have any messages on the phone regarding any kids who may not be at camp that day. I also make sure we have our check-in binders before the kids arrive because we normally have at least two camps going on at the same time. If it's the first day of camp, I make sure the parents or guardians have given signed the waivers and have given us contact information. Once at sign in, I use those check-in binders to make sure their parents have signed them in, whether it's curbside or in studio drop-offs. After that settles down, I'll either work the front desk; answering phone calls, mainly about registration for the summer camps and in the fall or I  assist classes and camps! a ton of fun because the kids are so cute and the community is so inclusive. I also help with snack breaks and lunch so the teachers can relax and get a little break away from the always energetic kids. Towards the end of my work day, we help get the kids ready for some outside time at a nearby park. Before park time we always check to make sure they have all of their Hubbard Street apparel on and have applied sunscreen. It's a lot of managing whatever needs to happen for that specific day, really. 
What do your weekends look like?
I love spending my time outside exploring in the fresh air. I'm not from Chicago, so it's nice to go out and explore areas I haven't explored before. I really like the River Walk downtown. I went there for the first time last week and walked around and it's a super cool area. I sat and read a book, got lunch and ended with some ice cream, which was amazing. I also love Wicker Park which has great shopping and super cool restaurants. Some of my favorites have been Small Cheval (best burgers ever), and for a treat, Stan's Donuts. The Biscoff Pocket is probably my favorite donut I've ever had, you need to try it if you haven't already! It's also nice to go home and spend some time with my family. I'm from Fishers, Indiana so it's only about a three-hour drive there.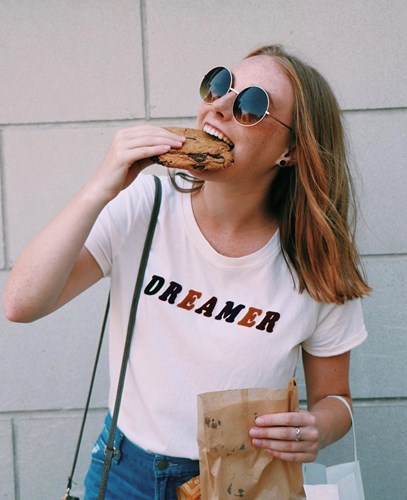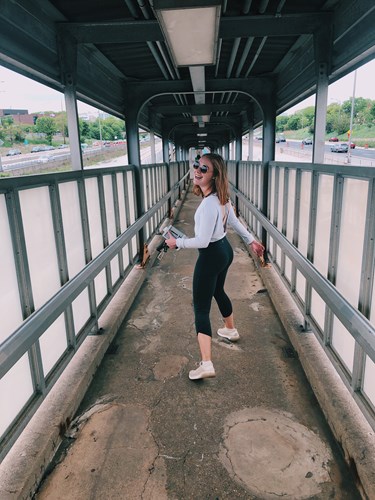 What have been some of your favorite parts about working at Hubbard Street?
As an event, working at the Spotlight Ball was amazing. It was so surreal being there in the presence of so many amazing people. In general, it's been really cool to finally be a part of an organization that I've looked up to for so long. The people I've met here are so genuine and want to really get to know you. You aren't categorized as just "another intern" at Hubbard Street. People at Hubbard really value you and make you feel like you belong. Going into this internship, I wasn't expecting the numerous opportunities and the amazing people I would meet. I am so thankful to have interned here at Hubbard Street.
Learn more about all the internship programs Hubbard Street has to offer and how you can apply here.