MEET OUR NEW ARTISTIC DIRECTOR
February 4, 2021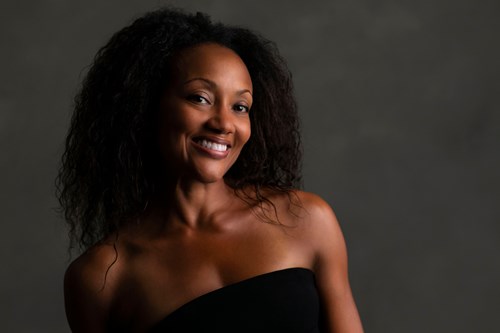 Hubbard Street Dance Chicago is delighted to announce Linda-Denise Fisher-Harrell as the new Artistic Director joining us next month on March 1st!


We welcome Linda-Denise back to Chicago as a former HSDC company member with an extraordinary career spanning over 30 years as a dancer and educator. She has the vision, experience and relationships to build on the legacy of our past and push us forward into a more accessible, exciting, and diverse future for Hubbard Street and the art form of contemporary dance.


Get to know more about Linda-Denise in the Q&A below!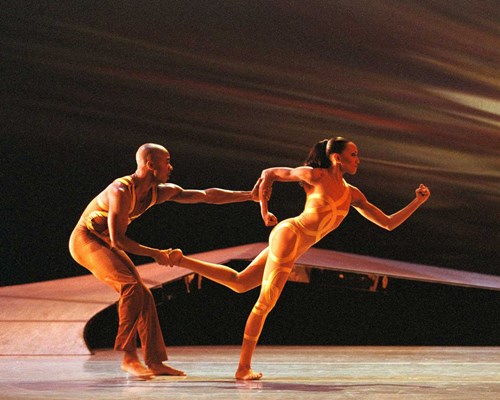 Fisher-Harrell performing with Alvin Ailey American Dance Theater in "Here...Now" by Judith Jamison (2001).
What 3 words best describe you?

Focused, intense, funny



What are your favorite memories of Chicago?

Every one of my connections to Chicago have been forged by my passion for dance, either as a member of HSDC or as a teacher in the HSDC Summer Intensive. All my interactions during those times were filled with joy. My favorite memories of Chicago are watching the sunrise on the lake, eating an abundance of great food, and attending the amazing array of cultural events offered throughout the city.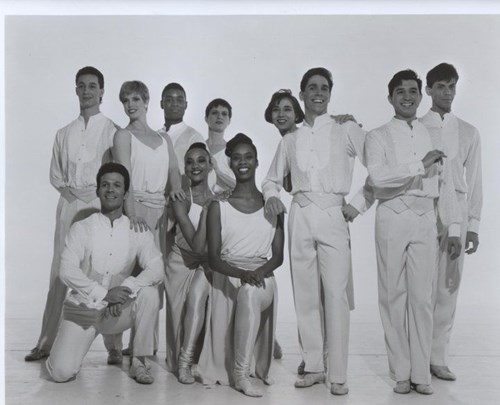 Fisher-Harrell (kneeling, second from left) and the Hubbard Street company in 1991.


What do you wish people knew about you that rarely gets asked?

That I have a husband and 3 beautiful children. People don't ask about my family enough and I love talking about them!



Describe your perfect day (who are you with, what do you do, where are you?).

A perfect day for me would start with some kind of movement, either dance or yoga, a quiet breakfast (my favorite meal of the day) and spending the rest of the day in the sun with my family.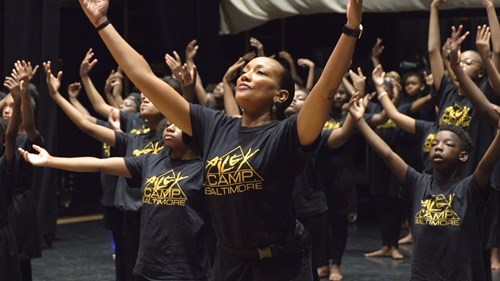 Fisher-Harrell dancing with Ailey Camp Baltimore participants


What brings you joy?

Aside from being with my family and the thriving of my children, I love to be surrounded by art and art making. I am instantly engaged when bodies are in motion. I think that's why dance appeals to me organically. If I'm not in motion in a dance studio, you can find me in a yoga class keeping it moving!



What has been feeding your spirit during the pandemic?

I have taken yoga class almost every day either virtually or in person since the big shut down; over 320 classes. The dedication to carving out some time for myself to breathe and move my body has kept me focused and sane, not to mention in good physical shape. I can go into class anxious and trepidatious and come out grounded and calm.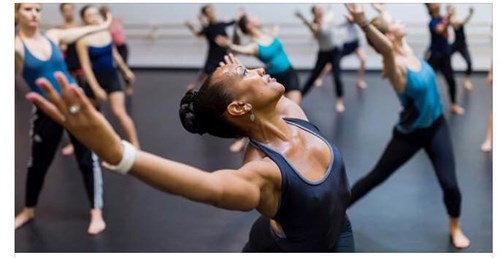 Fisher-Harrell teaching at a Hubbard Street Summer Intensive



What are you reading/listening to/watching right now?

I just started Just as I Am: A Memoir by Cicely Tyson. I spend a lot of time in the car listening to satellite radio, mostly news, R&B, classical music, and politics. My husband and I are late, but we just started Game of Thrones.



Why dance?

Dance is a physical manifestation of the spirit. Dance and motion have the unique ability to stir the soul. Movement can change the atmosphere, alter your mood. When I'm teaching, I always ask my students to acknowledge how they're feeling at the start of class. When we check in on their feelings after class, everyone experiences a change. That's a powerful thing.


-------------------------