Everybody Dance: Expanding Our Adaptive Dance Programs
August 22, 2019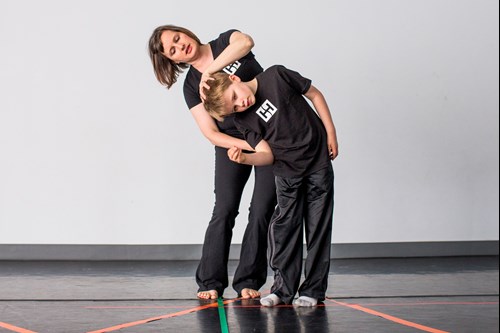 At Hubbard Street, we strive to be an inclusive place for everyone to enjoy dance. This year, Hubbard Street's Youth Dance Program is increasing our Adaptive Dance class offerings to cater to a larger population of students. Check out the class offerings below!
"We're excited to offer an expanded range of our adaptive dance classes, offering dance education to meet the needs of all students. Adding classes that offers additional support to our youngest students and their families, as well as ensuring that all students can succeed in a ballet class is an important part of our mission at Hubbard Street." said Kathryn Humphreys, Hubbard Street's Director of Youth, Education, and Community Programs.
Sensory Friendly Dance 3-5
Our sensory friendly classes are specifically designed to support children with a range of sensitivities. The class has a carefully designed and predictable structure-implemented by teaching artists, trained and educated in spectrum friendly dance education. Caregivers attend this class with their dancer.
Class times: Wednesdays, 11-11:45am and Saturdays, 3-3:45pm
Spectrum Friendly Dance 6-12
This clear, structured curriculum, developed collaboratively with the Resource Center for Autism and Developmental Delays at the University of Illinois at Chicago (RCADD), uses dance-specific visual supports to ensure success for all students. Students explore dance technique and the choreographic process using developmentally appropriate methods, supported by a 1:1 teacher/student ratio if needed.
"The teaching assistants really help the kids get much more out of the class," said Sanai Tyler, whose daughter has been participating in Adaptive Dance classes at Hubbard Street since the programs inception. "Sometimes the kids may hear what the teacher is saying but they may not respond and do what the teacher is asking them to do. Having that one-on-one person to help re-direct them or move them in a certain way is very helpful."
Class Times: Saturdays, 2-3pm
Adaptive Ballet
The Adaptive Ballet class offers smaller class size and additional aides as needed. Caregivers will be asked to complete a questionnaire after registration so that we can best support each dancer's needs. Studios are accessible.
Class Times: Saturdays 1-2pm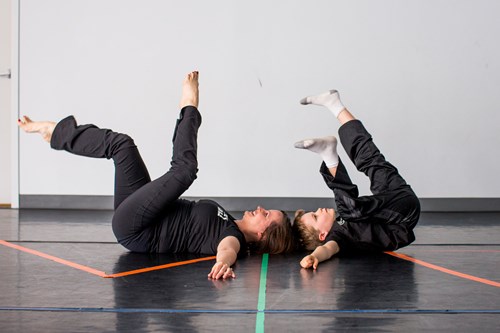 Adaptive classes begin September 3, 2019. Visit our Adaptive Dance website page for more information about our classes and to register online!