Everything you need to know for Youth Open House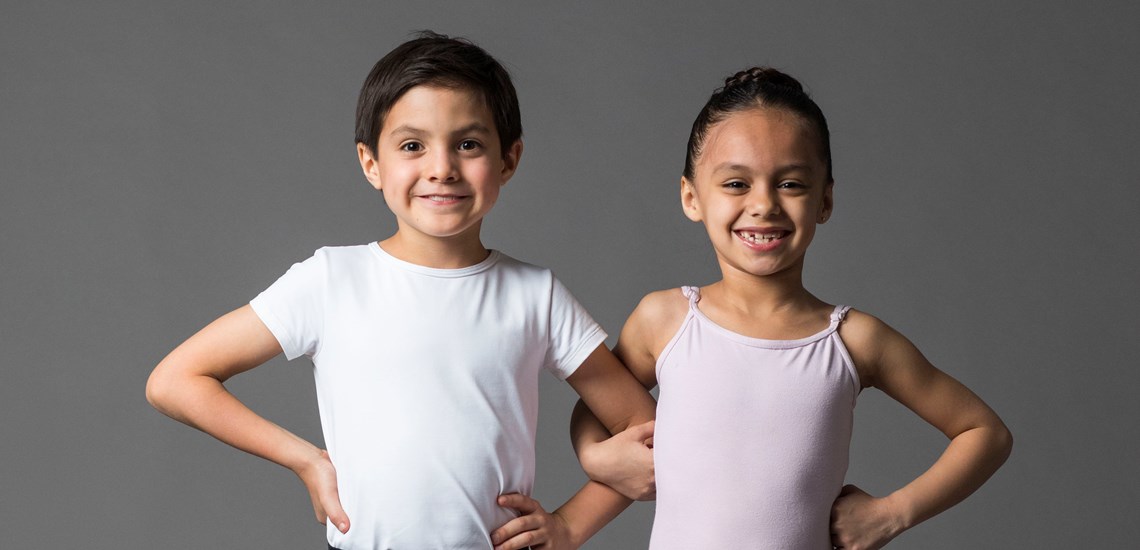 August 1, 2018
Everything you need to know for Youth Open House
Our Youth Dance Program is hosting its annual Open House in just a few weeks! If you and your family are new to Hubbard Street, the Open House is the perfect opportunity to find out about all the exciting class we offer. Our Youth Program staff provided us with the answers to your most commonly asked questions.
What is the purpose of the Youth Open House?
The Youth Open House is a time for new dancers to get an idea of what the Youth Dance Program offers and to meet our faculty and staff. Most attendees come to take free trial classes in new techniques, take a ballet placement class to see what ballet level they are ready to enter, or take advantage of having staff on hand to help with registration questions and recommendations.
Who should come to the Open House?
New students and families. We love seeing returning students at our Open House, but the day is really set up for those who don't know us and want to see what we provide during the school year.
What do students need to wear to the Open House?
If your dancer is planning to take a trial or placement class, they should wear clothing that they can easily move around in. Visit the dress code page of our website to learn more about what your dancer should wear to class once the school year begins.
Will students know their class placement immediately following their trial/placement class?
Yes, immediately following placement classes, we communicate to you and your dancer their placement and additional course recommendations. This allows you to register right away, or ask any clarifying questions while we are all at the studio together.
What can students/parents expect when they arrive at the Open House?
Our staff will be directing Open House parents and students to the areas of the building that they are interested in taking part in (ie. studios for classes, check-in table for placement classes, and a registration station for those who are looking to register for classes that day). All Staff will be wearing Hubbard Street t-shirts and are ready and willing to help answer any questions you may have.
Is there a benefit to registering for classes at the Open House?
Yes, there is! During the day of Open House, attendees will receive a $25 discount code to use when registering, either at the Open House or from home later that same day. This discount is only good for August 11.
We enjoy creating a fun and inclusive community for young artists and their families, and we would love to see you at our 2018-19 Open House on August 11.
Visit the Open House webpage for the full Open House Schedule.