Audition Tips
February 21, 2018
Audition Tips from Artistic Director, Glenn Edgerton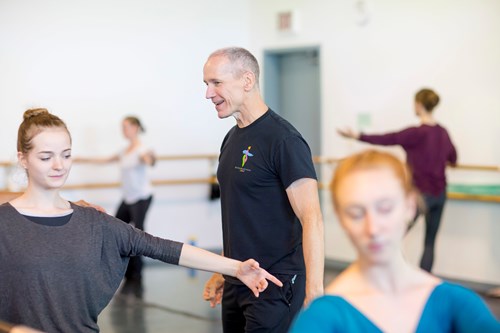 Looking for some audition advice before Hubbard Street's Summer Intensive and Professional Program (HS Pro) auditions this weekend in Chicago? Artistic Director Glenn Edgerton shares five tips for how to stand out in the crowd.
1. Be Yourself
Don't try to re-invent the wheel on the day of an audition. Show yourself as you are and have the confidence to enjoy the process.
2. Be Responsive to Feedback
A director is looking to see how well you react to receiving and processing information.
3. Don't Corner a Director
I cringe when a dancer corners me after a big audition of three hundred dancers or more and asks why they were not asked to stay. After seeing so many dancers it is not realistic to be able to give individualized feedback at that time.
4. Do Your Research
You need to know who you are auditioning for ahead of time. You can't ask if you will need pointe shoes when entering a Hubbard Street audition. Check the rep online and do your research to find out what the program's focus is.
5. Focus on Work Ethic
I once encountered an auditionee who was sitting on the floor while other dancers were learning rep and at one point walked out of the room and didn't seem engaged in watching and learning from others. A great work ethic is everything. We treat our students like professionals from the moment you first walk into the studio, and we expect you to rise to the occasion.  
Ready to register? Visit our Summer Intensive or Professional Program webpages to pre-register for this weekend's auditions.