Choosing the Best Class for YOU at Hubbard Street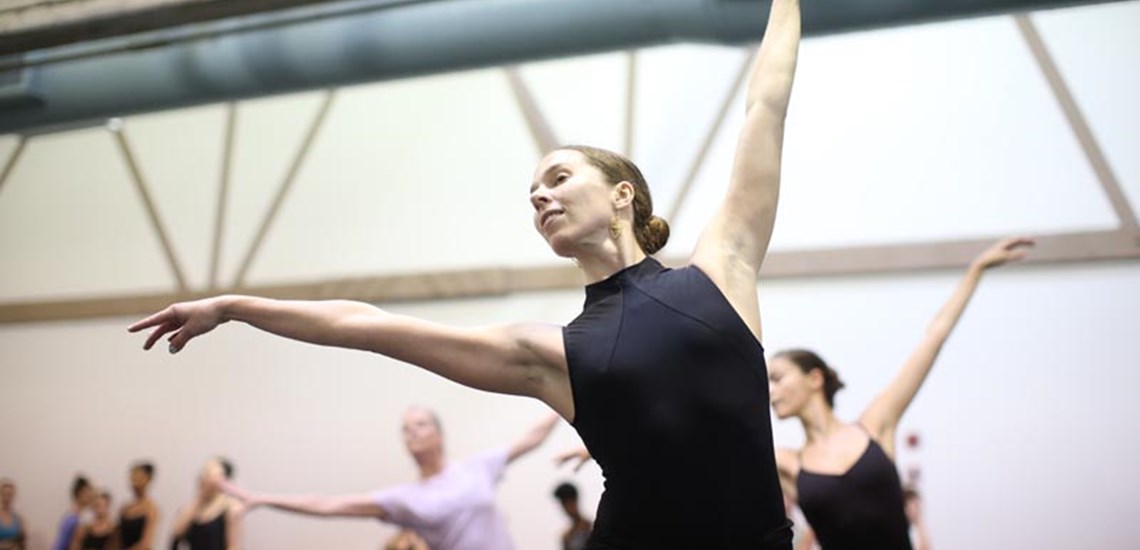 December 12, 2018
Choosing the Best Class for YOU at Hubbard Street
 

Hubbard Street offers over 150+ classes per week between our Youth Dance Program and Lou Conte Dance Studio open classes. With so many choices it can be difficult to know what class is best for you - so we are breaking it down!
 
What's the difference between the Youth Dance Program and the Lou Conte Dance Studio?
The Youth Dance Program is for dancers ages 18 months - 18 years. The Youth Dance Program operates on a year-long system so dancers will enroll in classes for the entire year or for Early Childhood classes, 8-week sessions. Dancers are placed in classes based on age and skill by our faculty and have the option to perform in annual performances and ensembles. The Youth Dance Program holds classes from late August - early June. Visit the Youth Dance Program page to learn more about the Youth Program and register.
The Lou Conte Dance Studio is for dancers ages 14+. At LCDS, classes are drop-in so you can pay by class or purchase a class card up front loaded with 10, 20, or more classes to be used throughout the session. Dancers self-select the level class they would like to take, however, faculty members may suggest a more appropriate level if necessary. LCDS holds classes throughout the entire year with special closures for holidays.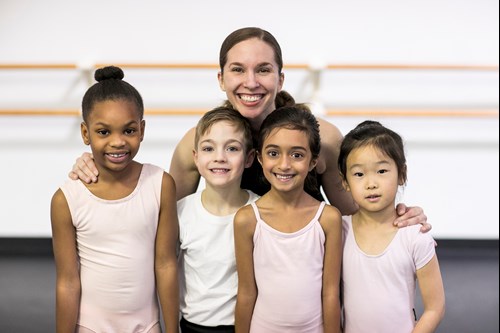 How do I know what level class to take at LCDS?
The Lou Conte Dance Studio offers classes in levels ranging from Basic to Advanced/Professional. LCDS also offers some in-between levels such as Beginner/Intermediate and Intermediate/Advanced to challenge students and help them prepare for the next level.
Basic classes are for the first time dancer. They require no previous experience and will move slower than the other levels. Basic classes are a little more progressive than other levels so dancers will build their skills as the session progresses.
Beginner classes are for dancers with limited previous experience. If you danced as a child or haven't been in a class for a few years, this is the level for you. Classes move at a little faster pace than Basic but still focus on the fundamentals of each dance technique.
Intermediate classes are for dancers who have a few years of consistent dance training. Intermediate classes may not break down dance steps as much as a Basic or Beginner class and move at a faster pace. Dancers should feel fairly comfortable with the dance style before coming to an intermediate class.
Advanced/Professional classes are for dancers with many years of consistent dance experience who are training to become a professional in the dance field or are already a professional. These classes move at a very fast pace and require that dancers have a firm knowledge of the dance style they are taking a class in.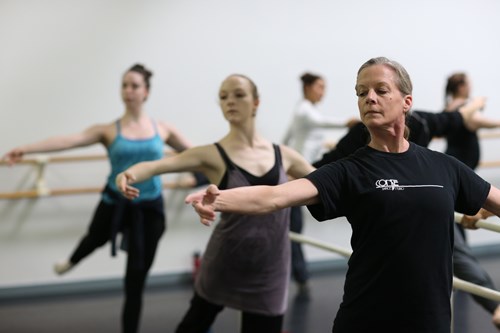 What dance styles are offered at the Lou Conte Dance Studio?
LCDS offers a variety of dance styles including Ballet, Jazz, Modern, Contemporary, Pointe, Tap, Musical Theater, Hip-Hop, African, BeMoved, Pilates, Yoga, and special Master Classes and Workshops. Descriptions of these dance styles are available here.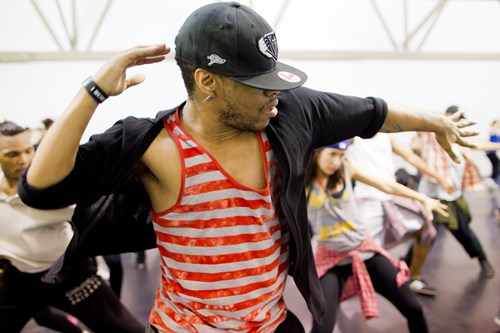 I want to take a class at the Lou Conte Dance Studio, now what?
If you are taking a class for the first time, you'll want to enroll in person at our front desk. We will take down your information and get you set up with an online account on MindBody. After your first class you will be able to sign up for classes online or in person when you arrive. We recommend getting to class 30 minutes early for your first class. You can view our class schedule here.
What if I enroll in the wrong level for my first class and I don't like it?
If you try your first class at LCDS and it's too easy or too hard or you don't feel comfortable, come back down to the front desk during the class and we will give you a pass to come back and take a more appropriate class for you, for free. Dance is supposed to be fun, and we want to make sure our dancers feel comfortable in the class they are taking!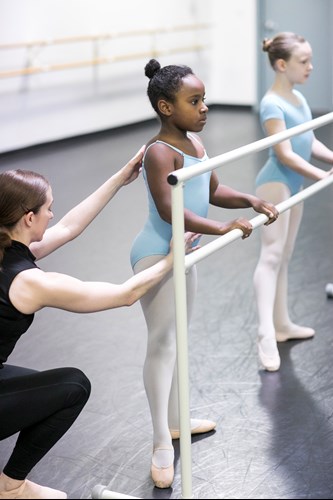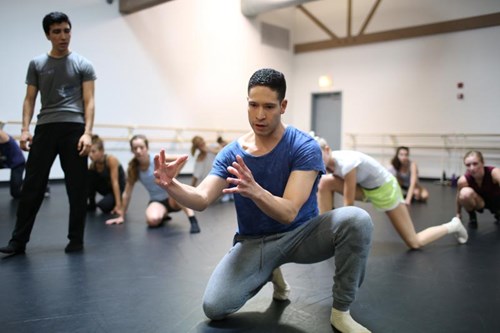 Ready to dance? View the Lou Conte Dance Studio class schedule online and find the best class for you.
Take advantage of our Buy Early Bonus! Now through December 22, receive one class free for every ten you purchase.
 Still not sure what to take? Give us a call at 312-850-9766 or email lcds@hubbardstreetdance.com and someone will be happy to talk you through more class offerings.
 See you at the studio!