Behind the Curtain: Fall Series Costume Design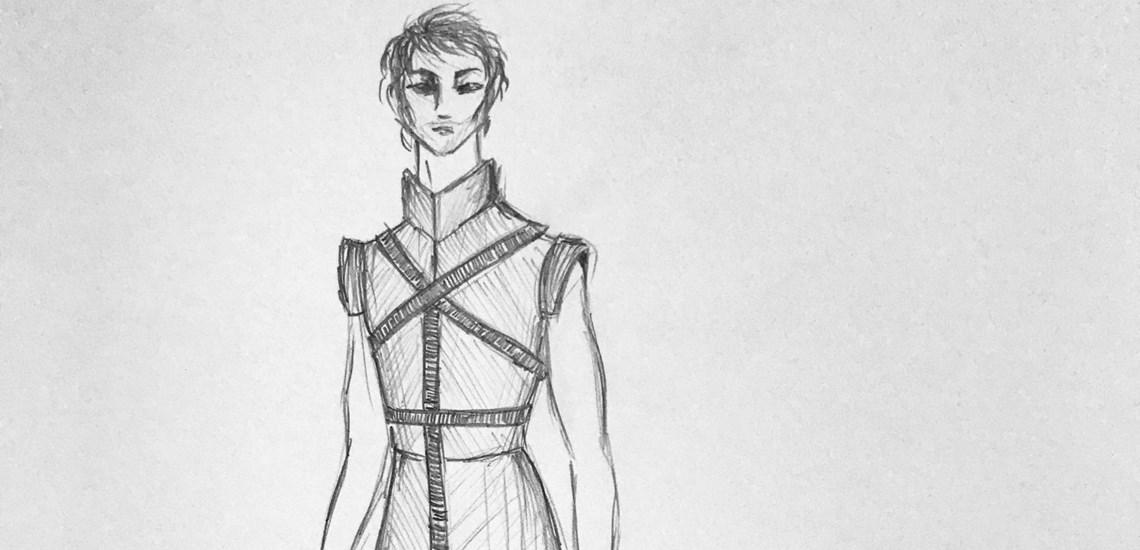 Hogan McLaughlin's sketches for "For All Its Fury" by Emma Portner.
September 19, 2018
Behind the Curtain: Fall Series Costume Design
Hubbard Street dancer turned fashion designer, Hogan McLaughlin, is creating the costumes for Hubbard Street's Fall Series. He takes us behind the scenes on the process of designing the costumes and working with the vision of Movement Art Is (Jon Boogz and Lil Buck) and Emma Portner.
What is your previous experience working with Hubbard Street?
"I joined Hubbard Street 2 in 2006 as a dancer and was promoted to an apprentice soon after.  I left the company in 2009 to move to New York, where I began my fashion line.  I came back to Hubbard Street a few years later to design costumes for a piece called Grey Horses by my friend, choreographer, and former Hubbard Street dancer, Robyn Mineko Williams, which lead to us collaborate on two other pieces for the company, Fluence and Waxing Moon.  Last year, I costumed Peter Chu's Space in Perspective and now I am back with the family again for this series!"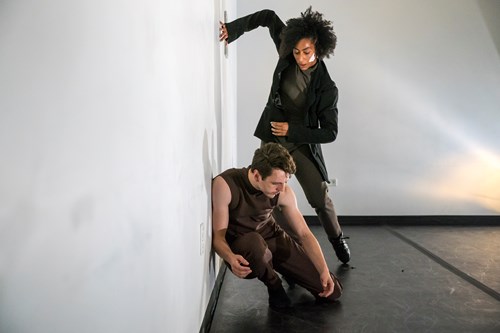 Hubbard Street Dancers Rena Butler and Kevin J. Shannon in Space, In Perspective choreographed by Peter Chu with costume design by Hogan McLaughlin. Photo by Todd Rosenberg. 
How did you get involved in costume design for the Fall Series?
"Glenn Edgerton (Hubbard Street Artistic Director) and Scott Nelson (Hubbard Street Director of Production) both approached me back in spring and asked if I'd be interested, I think because of the fantastical nature of the subject matter.  I was pretty hesitant because I knew that the series would be around the same time as Fashion Week but they were extremely accommodating with my schedule, and Jenni Schwaner Ladd, Head of Wardrobe, was a superstar in the wardrobe department holding everything together while I was back and forth from New York."
How are you bringing the choreographer's visions to life through the costuming?
"It's definitely easier when you have such amazing dancers to start with.  They are the ones brining the visions to life, and we are just helping stylize them.  The wardrobe department at Hubbard Street truly goes above and beyond each season.  I am constantly impressed, and feel truly grateful for my time working with them."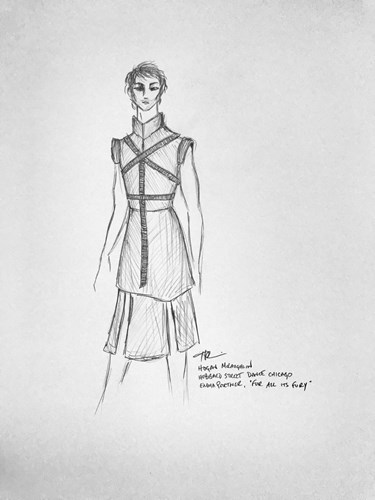 Costume sketch by Hogan McLaughlin for For All It's Fury by Emma Porter.
What has it been like collaborating with Emma, Lil Buck, and Jon Boogz?
"It's been great!  All three came in with very clear ideas of what they wanted, but left me room to play, which was really nice.  I am a very minimalistic designer so it was fun to try to marry that into the fantasy prompts for each of the pieces."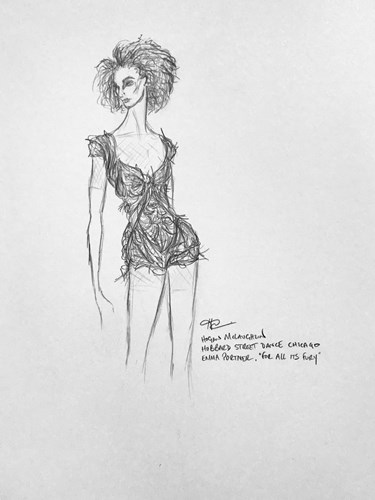 Costume sketch by Hogan McLaughlin for For All It's Fury by Emma Porter.
What current projects are you working on now outside these costume designs?
"I just debuted my first solo runway show in New York Fashion Week last week, which was met with really positive reviews.  I had participated in a group show back in February so I got a little taste of the craziness, but nothing could have prepared me for the rollercoaster of emotions that went into producing the show over these past 6 months.  Now, I'm working to expand my label and prepare for the next show."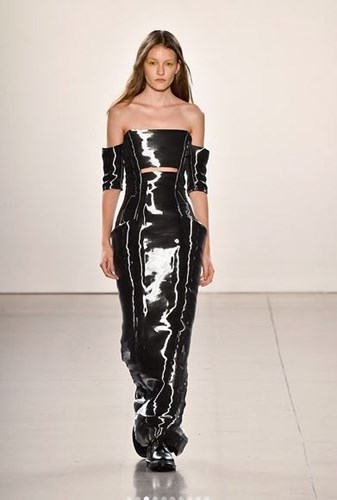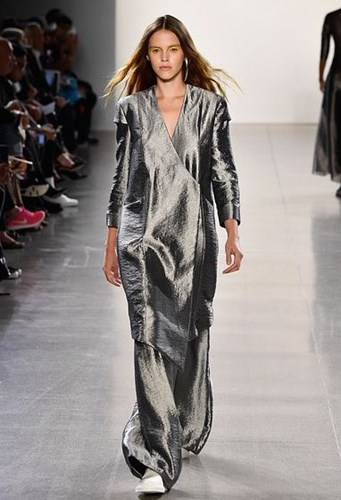 Pieces from Hogan McLaughlin's runway show in New York Fashion Week. 
Learn more about the Fall Series and purchase your tickets today here. Keep watching the blog for even more exciting behind the scenes posts.