Spotlight on Teacher Birute Barodicaite
February 21, 2019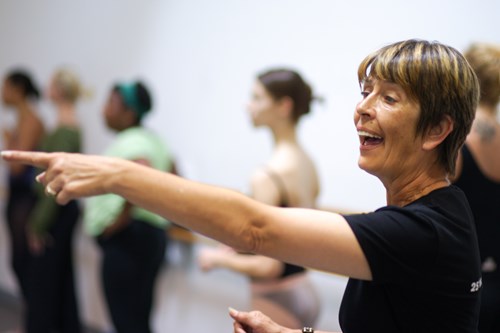 Photo by Todd Rosenberg.
One of the most familiar faces here at Lou Conte Dance Studio is Birute Barodicaite. Not only is she a renowned ballet instructor across the city of the Chicago, but she has also touched many dancers around the world. So many people come to Lou Conte Dance Studio specifically for her class. We spoke with Birute about why she loves LCDS and student Mirjam Eeken about what she takes away from working with Birute.
Q+A with Birute Barodicaite
How long have you been teaching at LCDS?
Since 1979. I started teaching company class for Hubbard Street and the school, back when Hubbard Street Dance Chicago was still on Hubbard Street.
How many hours a week do you dedicate to teaching?
I teach 15, hour and a half long classes a week, not including running rehearsals.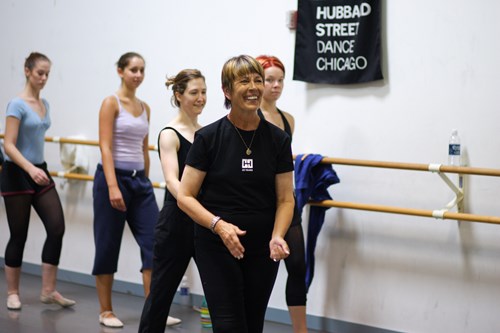 Photo by Todd Rosenberg. 

What is your favorite part about teaching?
I love seeing the dancers grow and find professional dance jobs. Many of my students have gone on to be professional dancers, choreographers, teachers and directors.
What is something you want students to take away from your class?
Never stop learning. Search for knowledge and pass that knowledge on. Always be a student. I want them to try to be the best dancer they can be at this point in time.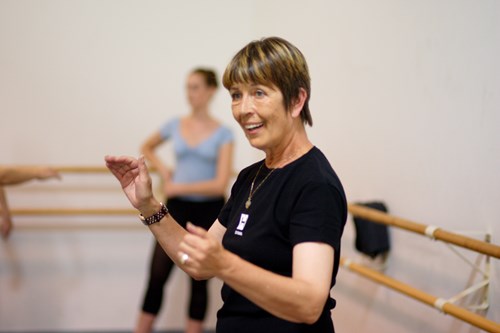 Photo by Todd Rosenberg. 
Thoughts on Briute from Mirjam Eeken, LCDS student
As a late bloomer in the dance world, I couldn't have asked for a better instructor than Birute. I've been taking class at the Lou Conte Dance Studio on a daily basis for two-and-a-half years now, and every weekday at 1:30pm you can find me in Studio B for Birute's ballet class.
Birute is the most thorough and detail-oriented teacher I have ever encountered. Once, we spent two weeks working on nothing but our 'dimple', a small spot above the knee that affects lower body alignment. She keeps taking in new information based upon her student's needs, and will present it in a personal and approachable way. Her focus on alignment has helped me to see my body as an integrated whole, as opposed to a collection of individual parts. Every correction Birute gives, no matter how general or specific, will be beneficial for embodied alignment. In addition, she cultivates a dancer's relationship to music as well as movement, allowing for fulfilling creative expression.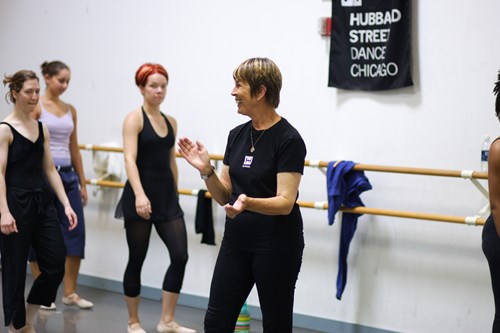 Photo by Todd Rosenberg. 
Not only is Birute an incredibly gifted dancer and teacher, she is also the most generous and caring human being that anyone could hope to meet. Whenever I get discouraged, Birute will remind me – usually in front of the whole class – how she got her Dutch girl quite far already, basically saying it's not really the time to give up. So many dancers have benefited from her knowledge, personal attention, and sense of humor. I am sure many more will.

Birute truly takes pride in her students and that is why her class is so wonderful! Never taken a Birute ballet class? Check out her classes offered at Lou Conte Dance Studio Monday-Thursday!