From the Faculty: Benefits of Early Childhood Dance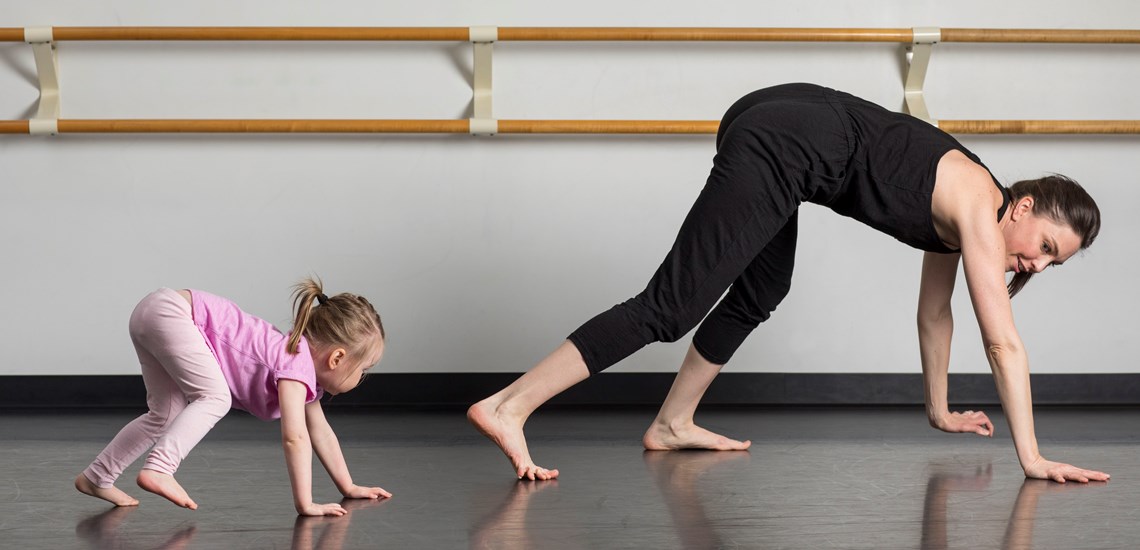 October 8, 2018
From the Faculty: Benefits of Early Childhood Dance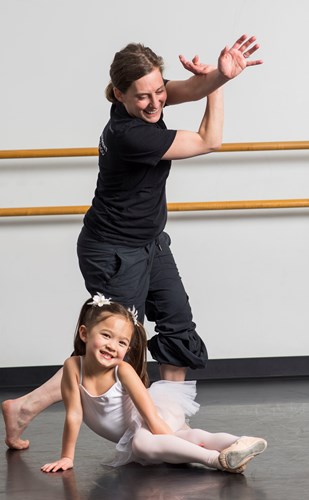 Wondering if dance class is right for your toddler? With our new session of Early Childhood dance classes starting in just two weeks, we spoke with Early Childhood faculty head Anne Kasdorf about the benefits of enrolling children under five in dance classes.
Sign up  online for the next session of Parent/Child and Dance 3-5 classes beginning October 22.
Tell us a little background about yourself and your experience teaching early childhood dance classes?
I'm counting back and realizing that I started assisting early childhood dance classes 20 years ago this fall! I joined the Youth Dance faculty in 2012 and since then have taught in Hubbard Street's In-School and Adaptive programs. Of course, now that I have a toddler of my own, everything I thought I knew about teaching the age group has been flipped upside down! When I'm not teaching, I perform with a local contemporary dance company, The Space Movement Project, serving as its Managing Director and writing grant proposals for arts organizations. I'm also gearing up to become a mom of two any day now. Thankfully, parents in my 18 month - 3 year class seem only mildly concerned that I might go into labor while galloping across the floor...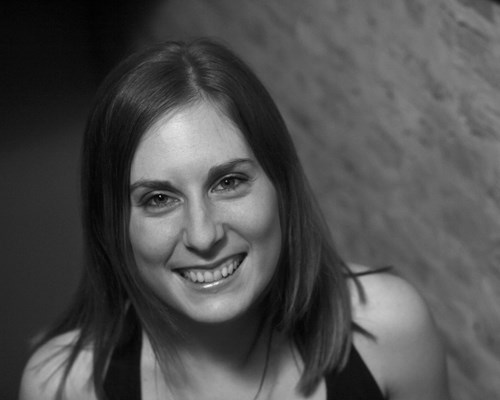 What classes do you currently teach?
Within the Early Childhood and Primary Divisions, I'm teaching Parent Child, Dance 3, Dance 4, and Intro to Jazz. Within the Secondary program, I'm co-teaching Choreolab. I'm also leading The Autism Project class for 5-9 year olds this fall.
Can you describe what Creative Movement is?
 Hubbard Street's Early Childhood classes are heavily based in process and the experience of making movement instead of simply copying the instructor or memorizing steps. The curriculum centers upon a universal dance vocabulary of body, energy, space and time ("B.E.S.T.") that students are taught and encouraged to use to make their own creative choices: Should we move or stop? Tiptoe fast or slow? Reach to a high or low level? That's just the beginning of the possibilities! We explore movement extensively through stories, images and song.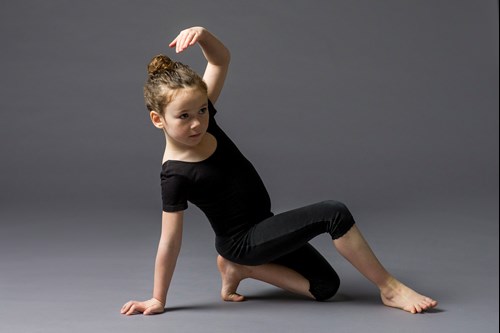 What happens in a typical Parent/Child or Creative Movement (Dance 3-5) class?
Parent/Child and Creative Movement classes follow a highly structured framework based on B.E.S.T. dance concepts. 18 months to 3 years of age is an enormous developmental span, so there's not necessarily one 'correct' way for caregivers and children to participate in class, one child may move through the class with little support from an adult, another may be more successful when held by a caregiver. With students in the classroom independently in Creative Movement, we also emphasize social emotional learning and community-building through shared movement experiences. We begin to refine gross motor movements, create movement sequences, and respond to movement cues to explore improvisation.
What tools do you use in class to get your students moving, and understanding movement?
We use Anne Green Gilbert's BrainDance warm-up to start class. It's a series of eight movements that mirror the developmental movement patterns that we learn from birth (taking our first breaths), through the first few months (strengthening and connecting the head and tail) and beyond the first year of life (crossing the midline--crawling, walking, running). Cycling through the patterns in sequence has great cognitive and physical benefits. Missing one of these components can happen during infancy and lead to potential developmental delays, and BrainDance can be a powerful tool for correcting and re patterning the actions of the central nervous system.  We use images and nursery rhymes to relate these patterns to dancers' interest, and that template is a great place to make connection to B.E.S.T. vocabulary as we progress through the session.
How are these classes different than a technique class such as Ballet, Jazz, or Modern taken by older students?
Students certainly explore technique in Early Childhood classes, but it's happening at a simplified pace to match their developmental readiness. In any class, students learn and practice ballet terminology and basic actions of the body (plié, sauté, etc.) and experiment with rhythms, sharp vs. smooth energy, and body part isolation as in jazz.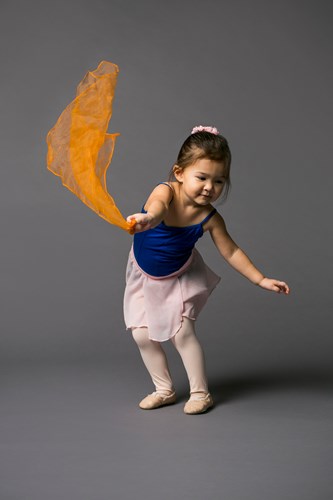 Why should parents consider starting their children in dance early in Parent/Child or Creative Movement classes and what benefits does Creative Movement offer for children under 5?
Connecting to your body through movement is a powerful experience at any age. For a young dancer to be able to identify the movement choice they want to make and then actually articulate that choice in their body is an empowering tool for expression! And beyond that, dance education has so many benefits: kinesthetic awareness, coordination, communication and problem solving skills, core strength, connectivity throughout the body.
Ready to enroll your child in our next session of Early childhood classes? Visit the Youth Dance Program page to learn more and register today.