Summer Camp Staff Picks
April 2, 2019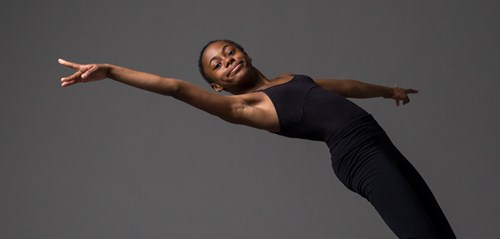 What summer camps are our faculty and staff looking forward to most? We've got the answers! Check out what our teachers had to say about their favorite summer camps and learn more about all the camps Hubbard Street is offering this summer.
Where Can a Cardboard Box Take You?
Ages 4-6
July 15-19
"Such a simple material really provides infinite potential to manipulate and transform. A factory machine, a dense city skyline, a home for a bunch of misfit crayons...Reinvention will serve as a jumping off point for imagining and creating original dance movement while exploring the space around us. I'm excited for what I'm planning to introduce, but I'm even more excited about what the dancers will dream up!" – Anne Kasdorf, Camp Instructor and Early Childhood Faculty Head
Dancing Stories
Ages 6-11
June 24-28
"Dancing Stories is the perfect camp for young dancers who live for ballet, as well as dancers who are just beginning to show an interest in this graceful yet challenging technique. Learning choreography from classical ballets, like Coppélia and Firebird, is not only fun and a great way to practice stage performance, it can also connect dancers to the art form and other artists who have performed these ballets in a meaningful way. Dancing Stories gets dancers off the barre and onto the stage to showcase their very best moves." –Jenn Gunter Peddycord, Youth Dance Program Manager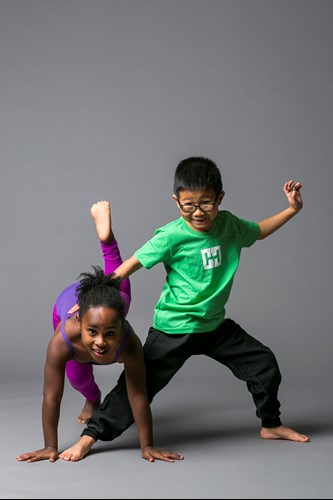 Carnival of the Animals
Ages 6-11
July 22-26
"Come explore your animalistic side at our Carnival of the Animals camp. From Graceful Swans to Mischievous Monkeys, your young dancers will have fun learning choreography from our most recent production. " – John Cartwright, Camp Instructor and Secondary Faculty Head
Dance and Film
Ages 12-16
July 22-26
"Campers will balance their time between training, explore how to develop choreography, and then take that choreography and bring a new perspective to it by way of the camera. At the end of the week, your young artist will walk away with a new knowledge of the creative process, a copy of their dance film, and the skill to edit videos from those family vacations you keep meaning to do something with!" – Michelle Modrzejewski, Education and Adaptive Dance Faculty Head
Check out our other dance camps below!
Little Movers:
Parent/Child Mini-Camp
Ages 18 months – 3 years
August 12-16
Fairies, Unicorns, and Wizards, Oh My!
Ages 4-6
June 17-21
It's a Great Big World!
Ages 4-6
July 29-August 2
 Dance Explorers:
Musical Theater
Ages 6-11
June 17-21
Dance Ninjas
Ages 6-11
July 8-12
Hip Hop
Ages 6-11
July 1-3 (Sampler)
August 5-9
Dance Explorers Sampler
Ages 6-11
August 12-16
 Teen Programs:
Teen Workshop
Ages 12-16
July 29-August 2
Hip Hop Workshop
Ages 12-16
July 1-3 (Sampler)
August 5-9