Youth Classes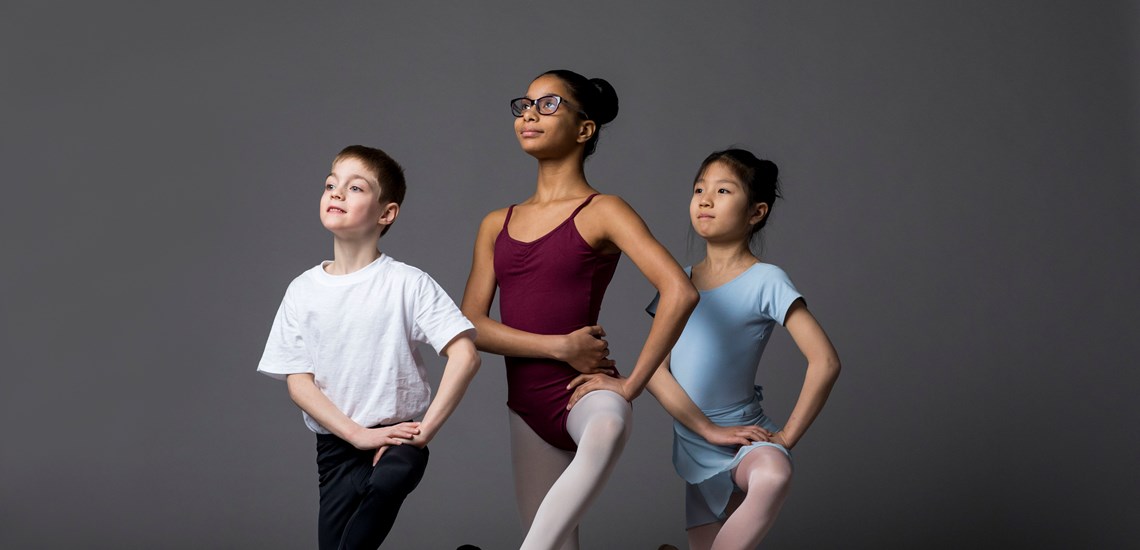 Youth Classes have moved online!
If you are currently enrolled in our programs and need your link to our online videos classes and live streams, please contact us at youth@hubbardstreetdance.com.
To learn more about our programs, please contact us or explore the information below!  
Hubbard Street's Early Childhood Creative Movement curriculum allows young students to explore their developing movement skills while interacting with caregivers and peers, moving into independent classes around age 3.  As they advance through the program, young dancers build their pre-technique skills such as gross motor skill development and coordination, understanding sequence and pattern, and learning early ballet concepts and vocabulary.  Dancers are encouraged to wear clothes that make them feel like dancing, whether that is leggings, tutus, or a Spiderman costume.  For all classes, students remain in the same level throughout the year.


Session 1 (12 weeks) September 3–November 23, 2019  $225
Session 2 (12 weeks) December 2, 2019–March 14, 2020  $225
Session 3 (9 weeks) March 16–May 23, 2020  $170
Missed the session start? Registration is open all session and late registrations are pro-rated.
Note: Registration for Fall Classes will open on Friday, June 14th. 

CLASS DESCRIPTIONS
Baby and Me (Ages 0–12 months)
Focused on supporting new parents, this class provides a fun, collaborative environment to dance with your new little one. Open to caregivers with babies from 0-12 months (or as long as baby is comfortable being worn), our Baby and Me dance classes are appropriate for all levels of dance experience, including beginners.
Toddler and Me (Ages 18 months –3 years)
Caregivers are an essential part of this class, in which we bounce, swing, twirl, and jump accompanied by vibrant music and stories. Learning to dance together and exploring the world around us, are the foundation of this vibrant and fun dance class.
Dance 3 (3 years by September 1, 2019)
Dancers build independence while exploring fun themes and activities each session, including body control, the difference between slow, medium, and fast tempos, practicing pre-ballet skills, exploring improvisational movement, and the gross motor skills of leap, jump, and gallop.
Dance 4 (4 years by September 1, 2019)
Dance 4 nurtures a sense of self and community by incorporating partner based improvisation activities. Students increase their understanding of sequence and choreography with stories adapted to movement exploration, an emphasis on musicality through sound, pattern and rhythm, and continue to build their knowledge of pre-technique vocabulary.
Dance 5 (5 years by September 1, 2019)
Preparing for technique classes, Dance 5 pre-ballet classes have an increased emphasis on technique vocabulary and basic ballet positions. Emphasizing collaboration, dancers will create repeatable movement patterns and sequences, develop their skills in "reading" choreography as they learn to use their movement vocabulary in their own choreography and improvisation, and identify the choices made by their peers.
Dance 3-5 years
Recognizing that some students benefit from a multi-age class, Dance 3-5 offers a different experience for young dancers. Students will explore musicality, pattern, sequence, pre-technique vocabulary, and pre-choreography activities.
Technique training begins at age 6.
Beginner classes (Intro – Level 2) are designed to nurture each child's love of dance while introducing and refining the structure and practice of formal technique class. Intermediate dancers (Levels 3-5) develop strength and placement in each technique, forming a solid foundation for moving forward in their dance education. Advanced students (Levels 6-8) continue building strength and endurance in their dance training, while also emphasizing musicality, ensemble, and performance skills.
While ballet training is highly encouraged as the foundation of each child's dance education, students may choose to take classes from any of the techniques offered.
Mandatory Placement Class
All new technique students ages 8 and above, or those who believe they are past the Intro or Level 1 classes, must attend a placement class before registering for classes.
Placement Classes are offered during our Open House on Saturday, August 10, at 9am, 10am, or 12pm.
Missed the open house?  Additional placement classes are offered on Mondays throughout the year.  Email youth@hubbardstreetdance.com to register.
Note: Registration for Fall Classes will open on Friday, June 14th. 
While all of our classes are inclusive, we recognize that some dancers need additional assistance to reach their full potential. Hubbard Street's Adaptive Dance Programs support the needs of all students.
Sensory Friendly Dance 3-5
Is your child sensitive to noise but loves to dance? Are you concerned that your child's still-developing ability to communicate affects their participation in a group class? Our sensory friendly classes are specifically designed to support children with a range of sensitivities. The class has a carefully designed and predictable structure-implemented by teaching artists, trained and educated in spectrum friendly dance education. Caregivers attend this class with their dancer.
Adaptive Ballet
While all of our classes are inclusive, we recognize that some dancers need additional assistance to reach their full potential. The Adaptive Ballet class offers smaller class size and additional aides as needed. Caregivers will be asked to complete a questionnaire after registration so that we can best support each dancer's needs. Studios are accessible.
Spectrum Friendly Dance
This clear, structured curriculum, developed collaboratively with the Resource Center for Autism and Developmental Delays at the University of Illinois at Chicago (RCADD), uses dance-specific visual supports to ensure success for all students. Students explore dance technique and the choreographic process using developmentally appropriate methods, supported by a 1:1 teacher/student ratio if needed.