Performance and Ensemble Opportunites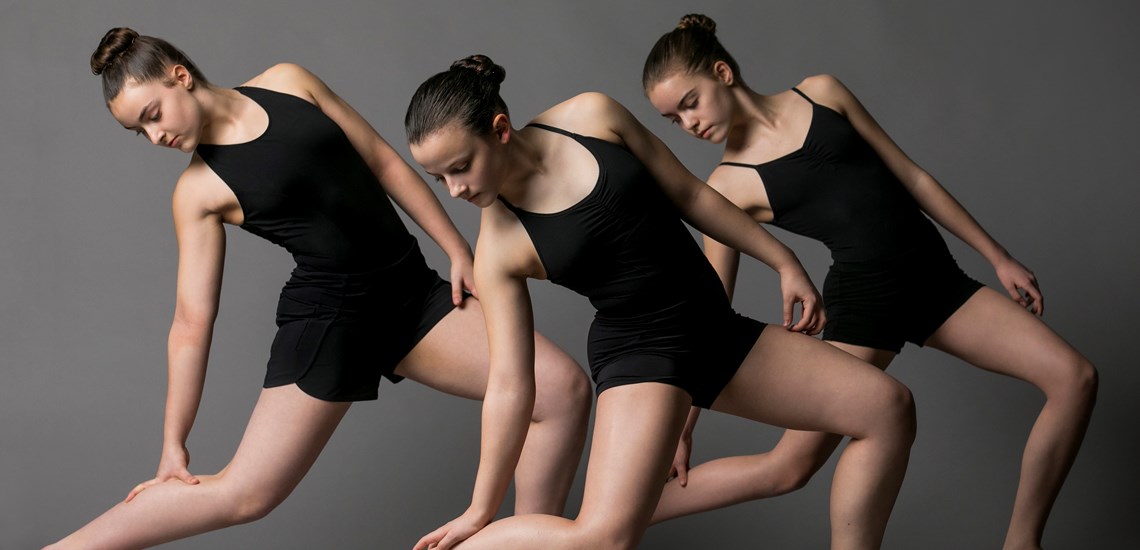 Students must be registered for classes in the Youth Dance Program in order to perform or audition for ensemble groups.
Tickets for Carnival of the Animals are now onsale!
Performance Opportunities
Students must be registered for classes in the Youth Program in order to perform. Exact performance dates for 2018-19 will be announced in Fall 2018.
Carnival of the Animals: Winter 2018
Students in all levels may elect to audition for this lively and fun ballet. Carnival of the Animals is set to Camille Saint-Saëns humorous musical suite of 14 movements, originally composed for a private performance in 1886. The ballet tells the story of a young boy, Oliver Pendleton Percy the Third, who falls asleep in New York's American Museum of Natural History, and dreams that the people in his life — family members, teachers, classmates — have all been transformed into animals. Rehearsals will be Friday, Saturday, or Sunday, some roles will have more than one rehearsal day weekly.
Audition, September 16, 2018
            Ages 3-7: 11-11:45 am
            Ballet Levels 1-2 (ages 7-9): 12-12:45 pm
            Ballet Levels 3-5 (ages 9-12): 1-2 pm
            Ballet Levels 6-8 (ages 12-18): 2-3 pm
Performance and Costume Fee - $100
Faculty Showcase: Spring 2019
Students in levels 4 and above may be invited to audition for the Spring Choreography Showing, an evening of choreography by our faculty and senior dance students. Rehearsals will be Friday, Saturday, or Sunday.
Audition, January 12, 3-5 pm
Performance and Costume Fee - $100
Showcase Performances
Ensemble Showcase
Join us for an evening of dance featuring students in ChoreoLab and the Youth Ensemble as they share the work they have created during the year, as well as work set by outside choreographers.
End of Year Showcase
Primary and Secondary division students share their work in our end of year showcase. No additional rehearsals until show week.
Ensemble Opportunities
Hubbard Street Youth Ensemble
For ages 12 to 18
Levels 6 and above. Students in Level 5 may audition to understudy in the program.
Audition Required.
Students work with 3–4 guest choreographers annually and perform throughout the Chicago area. The Youth Ensemble represents Hubbard Street's Youth Dance Program at events throughout the year and performs student and faculty work for Hubbard Street's school and community partners.
Cost: $850 for the 2018–19 school year, $150 costume and performance fee. Level 5 Understudy fee $750.
Ensemble Audition
Previous placement in Ballet 6 or above and/or recommendation by staff is required.
Friday, September 14, 2018, 6-7 pm
Registration opens at 5:30 pm.  
Modern class attire required.
Hubbard Street ChoreoLab
The creative process of choreography is at the core of the Hubbard Street Youth Dance Program. Dancers have space to improvise, experiment, choreograph and perform their ideas with Hubbard Street's ChoreoLab ensemble. Through the guidance of our teaching artists, ChoreoLab dancers engage in student-created contemporary choreography, with opportunities for community performances throughout the year as well as a year-end sharing.
Cost: $600 for the 2018–19 school year + $100 performance fee.
Mandatory ChoreoLab Workshop
The ChoreoLab Workshop is open to students in ballet levels 1-4, ages 8 -11 years. Students must attend the workshop to participate in ChoreoLab during the 2018-19 school year.
Friday, September 14 from 5-6 pm                          
Registration opens at 4:30pm.
Young Choreographer's Project
For ages 14 to 18
Application required
From our vast experiences as human beings, let alone students of dance technique and choreography, each of us is inspired to use our movement voice in a different way.  The Young Choreographer's Project is an advanced venture involving significant student independence in project design and execution.  Working under the guidance of a selected faculty mentor, advanced teen dancers will have eight (8) weeks to bring a dance piece from the initial concept to a fully realized 4-to 6-minute work.  Choreographers must demonstrate considerable leadership skills, as they take responsibility for casting their piece, communicating with their mentor through in-person meetings and journal entries, selecting music and costumes, and meeting all deadlines.  This valuable experience is designed for students interested in pursuing choreography at the collegiate or professional level.
Cost: $500, includes 16 hours of rehearsal space, up to eight hours of faculty mentoring.  Contact youth@hubbardstreetdance.com to apply.  Applications will be evaluated on a first-come, first-served basis.