Parkinson's Project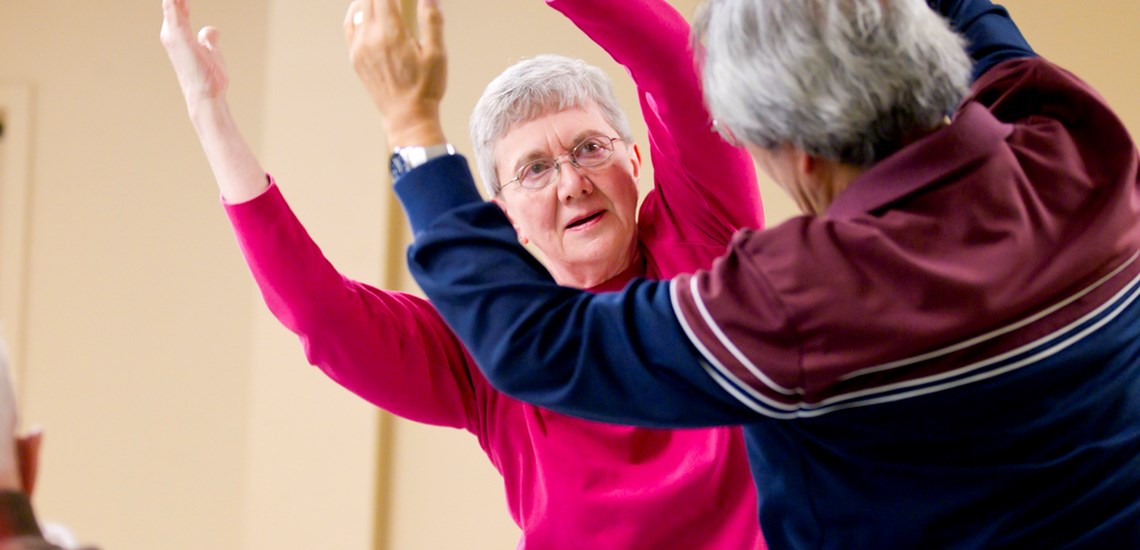 Hubbard Street Dance Chicago is proud to offer the oldest Parkinson's dance program in the Midwest, Hubbard Street Parkinson's Project. The program uses contemporary dance techniques to work to slow the progress of the disease, as well as providing a community of support for our students.
Click the button below to connect to a showcase of videos that you can follow along with at home!

 
Parkinson's disease is a degenerative neurological disorder with symptoms such as tremors, muscle rigidity, slowness in movement, and postural instability. Live musical accompaniment, dance, and a positive atmosphere help our participants improve mobility and overall well-being.
Kathryn Humphreys, Director of Youth, Education, and Community Programs, explains about the program, "This is a dance class that combines the artistry of dance with live music to encourage one's natural instincts for movement and the benefits that movement can produce physically and socially. It's an opportunity for participants and their loved ones to do something fun together."
All Hubbard Street Parkinson's Project dancers explore improvisation, technique and artistry in the long-running class and community. Classes are designed to be drop-in for participants or as multiple opportunities for dancers to meet and learn together. Pre-registration is required for attendance but there is no cost to join.
The Parkinson's Project runs September through June with classes that meet weekly and monthly. Please see the detailed calendar at the bottom of this page for any holidays or breaks when class is not offered. There is no cost for these classes, the program is completely underwritten by our generous sponsors.