WHEN BODIES MOVE, MINDS SOAR. 
World-class dance educators.
Innovative research-based programming.
Your students.
Hubbard Street's Education Programs combine the creative mission of our performing company with our unique expertise in education. We bring students and schools into the world of dance by actively engaging them in creation, performance, and reflection. Classrooms become dynamic spaces of creative self-expression and empowered learning.
WHY DANCE? Kinesthetic learning - dance education – provides a rich foundation for engaging students. In alignment with Social Emotional Learning (SEL) standards, Common Core State Standards, and Illinois Core Arts standards, Hubbard Street curricula promotes a growth mindset with the student at the center.
WHY HUBBARD STREET? With more than 20 years of experience in CPS, private, and suburban schools, Hubbard Street utilizes research-based best practices in delivering integrated, sequential curricula. Our professional teaching artists undergo a rigorous two-year training program, developing highest-quality instruction with focus on students' strengths and understanding the needs of the students we serve.
CPS TEACHER QUOTES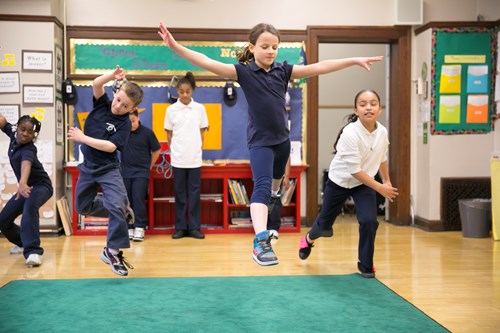 "My students are really taking ownership of their choreography… They are gaining confidence and it's wonderful to see. Even my most reluctant students are dancing and enjoying it."
"I am pleasantly surprised and excited each week by my students' retention of key vocabulary and how they are making connections to it within the rest of our school week together."
"Every student enthusiastically participated and was so creative and confident in moving their bodies in shared space."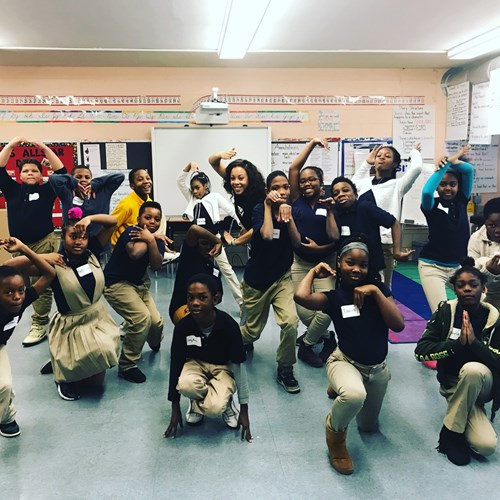 "Wow! What a transformation! The beginning of the year my class was very shy. Collaborating within groups quickly developed and I saw a great jump in growth! Talk about Growth Mindset! My class stated how nervous they were but pulled through."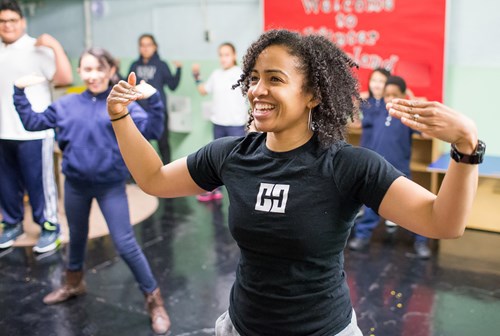 "Students are excited for dance class! They are remembering the vocabulary and are able to act out each word. They are being more open minded and challenging themselves to come up with more intricate moves. They are also encouraging and clapping for each other."