Studio Rentals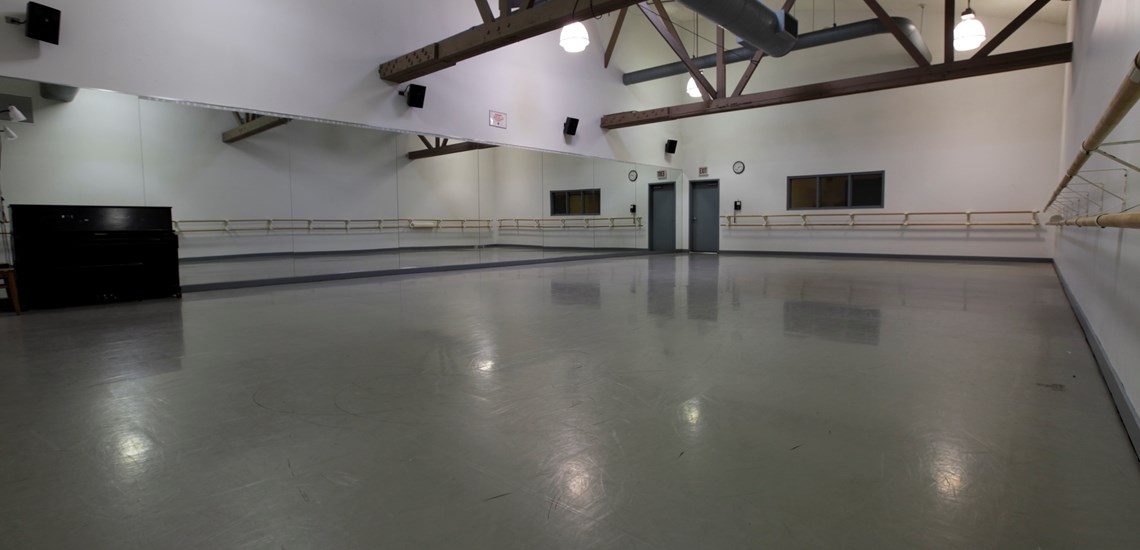 Conveniently located in Chicago's West Loop, the Hubbard Street Dance Center has studio space to fit your needs! Our studio are available for auditions and rehearsals, as well as photo and video shoots. 
There are eight studio spaces within the Lou Conte Dance Studio complex:
Studio A is 42' x 65'
Studio B is 40' x 65'
Studios C, D and 1 are 30' x 50'
Studio E is 24' x 40'
Studio 3 is 21' x 36'
Studio 2 is 22' x 25'
All studios:
Are equipped with mirrors along one of the long walls (except studio 2).

Have sprung Marley floors (studio E has a special tap surface).

Are equipped with pianos (except studio 2).

Contain state-of-the-art sound equipment to accommodate CDs and iPods. Some studios can accommodate cassettes as well.
Our facility includes men's and women's dressing rooms with bathrooms and showers. Lockers are available for daily storage of valuables.
Rental rates are based on studio size and range from $50 to $70 per hour.
Rentals are available outside of regular studio hours with an additional $20/hr for a studio monitor. This fee includes ½ hour before and/or after the rental time to open and close the building.
Renters will be charged on an hourly basis from start time to finish time in the building within regular hours or for the duration of occupancy of the building outside of regular hours.
Promoting your rental on our website, which receives an average of 34,000 visits each month, is an easy step you can take to maximize your experience. For $100, we will post your detailed listing including audition, program, contact information and a logo or picture. We also offer social media posts for an additional $50, which includes the same information as the website listing.  To take advantage of this offer, email rentals@hubbardstreetdance.com.
View a listing of upcoming auditions, events, and workshops taking place at Hubbard Street Dance Center: